We do organise any kind of event in Tuscany, our principal concerne is undertand your wishes and needs to find out the best way to make the event special and unforgettable.
Sara Pacciardi and her professional team will pay attention to every minimal detail, they will offer you assistance and precious advises day by day. They take care of all the required services: the location choice, the wedding equipment, photographers, music entertainment, bridal and guest transportation, personalized stationeries and menus. Sara can arrange every detail of your tuscan wedding, you can be totally relaxed and be assured that it will be the most memorable day of your entires lifes.
Sara Pacciardi will be with you during the wedding to ensure that the event progresses and runs perfectly as it was previously planned.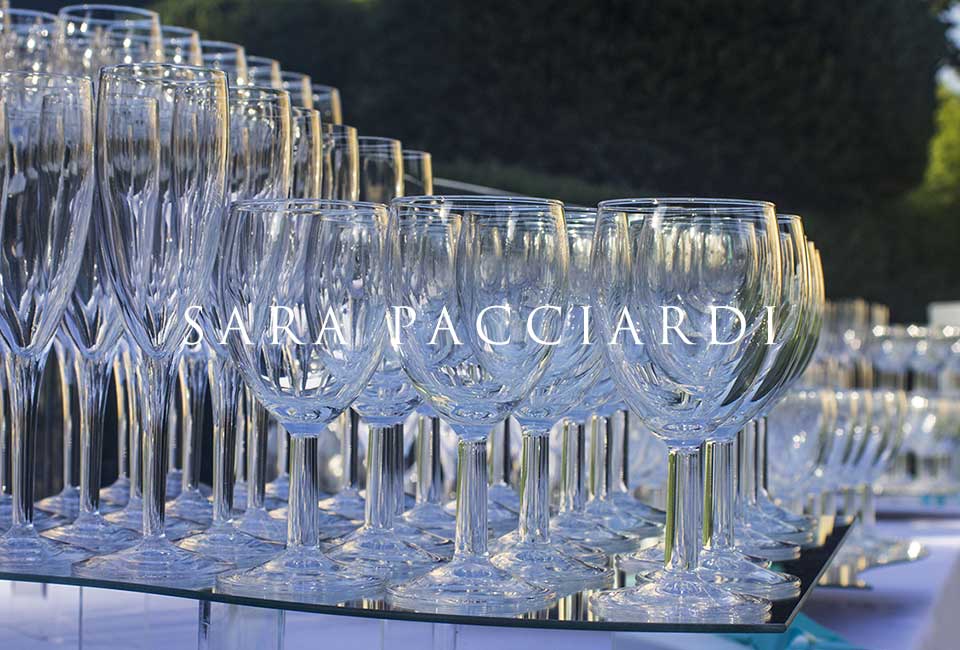 Parties and corporate events
For any occurrence relative to your corporaten company, we are able to create the most adapt event to your needs. Discover how is managed and planned an event of these features…
We personalize your event with special effects according to your needs, like a helicopter flights, hot air ballon tours, fireworks shows or the performance of a music band…