Sara has a long time experience organising weddings in Tuscany that reflect your whishes for making special and memorable your day, with fresh new ideas on how to theme it.
We make up wedding banquets with creativity, on a special theme that you wish, for example a Halloween wedding, religious ceremony as a Jewish marriage.
If you prefer to add a little bit of spectacularity on your day we can offer you a trip on hot air balloon or helicopter. And if you want astonish your guests whit fireworks show, we can organise it.
A Jewish wedding is a ceremony that follows Jewish laws and traditions.
Common features include a ketubah (marriage contract) whis is signed by two witnesses, a wedding canopy (chuppah or huppah), a ring owned by the groom that is given to the bride under the canopy, and the breaking of a glass.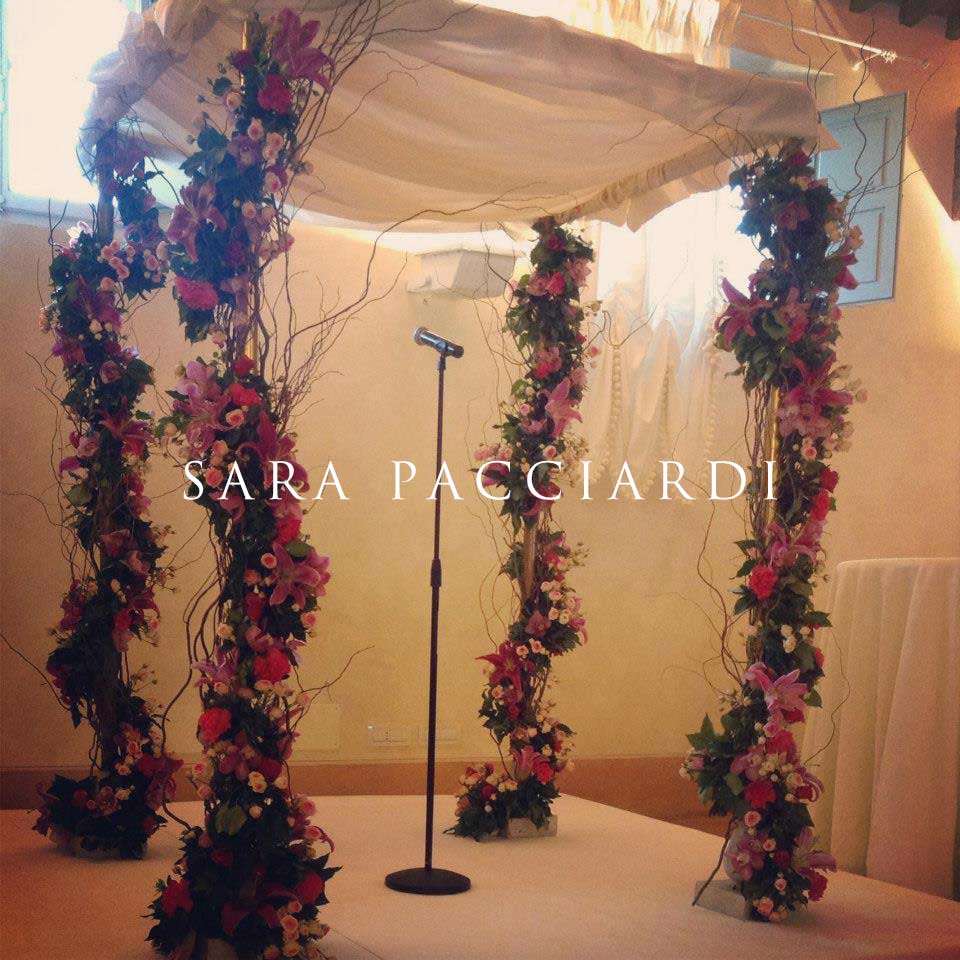 The equipment of Halloween wedding, provides the use of elegant decorations but with a darkness touch, dark colours contrasting with the traditional orange pumpink.